NIPPONDANJI
「日本男児」は、日本のマンガからインスパイアされた商品と、オリジナル商品を販売するブランドです。ショッピングサイトではEAGLE TokyoやBEAROLOGYの商品も取り扱っています。
NIPPONDANJI brand products are inspired by Japanese Manga and created by a Japanese designer. We also sell EAGLE Tokyo products and BEAROLOGY products here on our shopping site.

フリーマガジン「日本男児」第2弾でフィーチャーしたのは、マンガ家「市川和秀」氏。江戸時代を舞台に2人の侍が躍動する作品をおたのしみください!
The second edition of the free magazine "NIPPONDANJI" features the manga artist Kazuhide Ichikawa. Please enjoy the story involving two very spirited samurai in the Edo Era.
WE ARE EAGLE Tokyo
Welcome to EAGLE Tokyo, Tokyo's newest International gay bar located in Shinjuku Ni-chome's gay town.
EAGLE Tokyo welcomes everyone to enjoy drinks made by our handsome bearish staff while meeting locals and other international friends.
Our bar is a relaxed "Brooklyn Lounge" environment set up for listening to chill music and conversing with the amazingly diverse people of Tokyo.

Open Hour
SUN-THU 6:00pm-1:00am
FRI/SAT 6:00pm-4:00am


欢迎来到东京Eagle,我们是最新开张的无国界同志酒吧。地址在新宿二丁目,非常著名的同志文化街区。 东京Eagle,欢迎各位在闲暇之余来喝上一杯熊熊调酒师为您调制的美酒。无论是东京本地友人还是从世界各地远道而来的朋友,都可以接受到宾至如归的服务。 精致的布鲁克林酒廊式装潢,与精心挑选的蓝调音乐。为您和您的朋友打造一个最佳的休闲聊天场所。

微博

开店时间
周日至周四:6:00PM到1:00AM
周五周六(节假日及节假日前日):6:00PM到4:00AM


2016年11月、新宿2丁目に誕生したブルックリンスタイルのショットバーです。洗練された店内でカジュアルにドリンクを楽しめます。チャージなしなので、待ち合わせにも最適!観光客もたくさん訪れます。HAPPY HOURや、DJイベントSTARR FUKKERもやってます!

オープン時間
日~木 18時~25時
金/土 18時~28時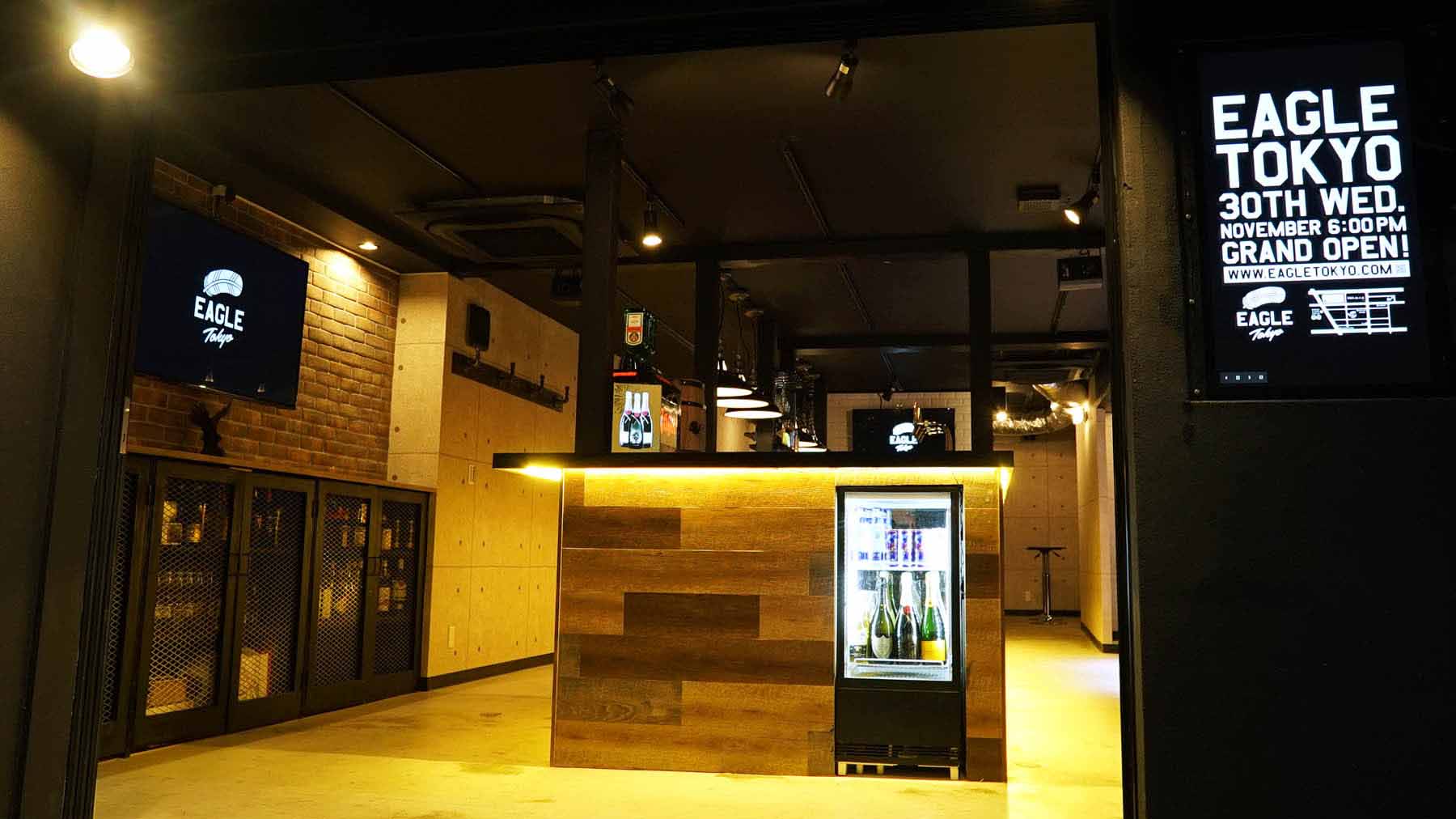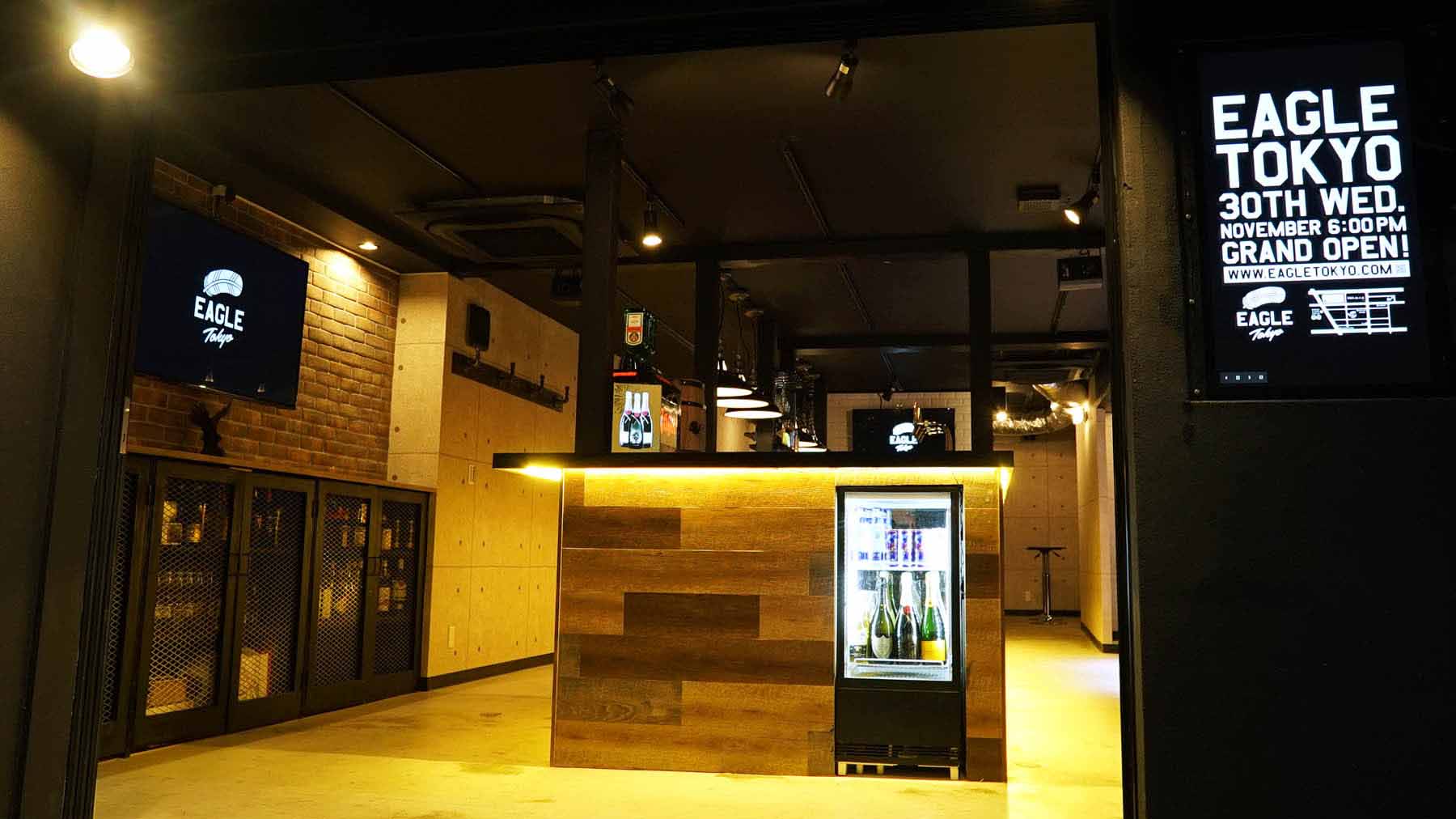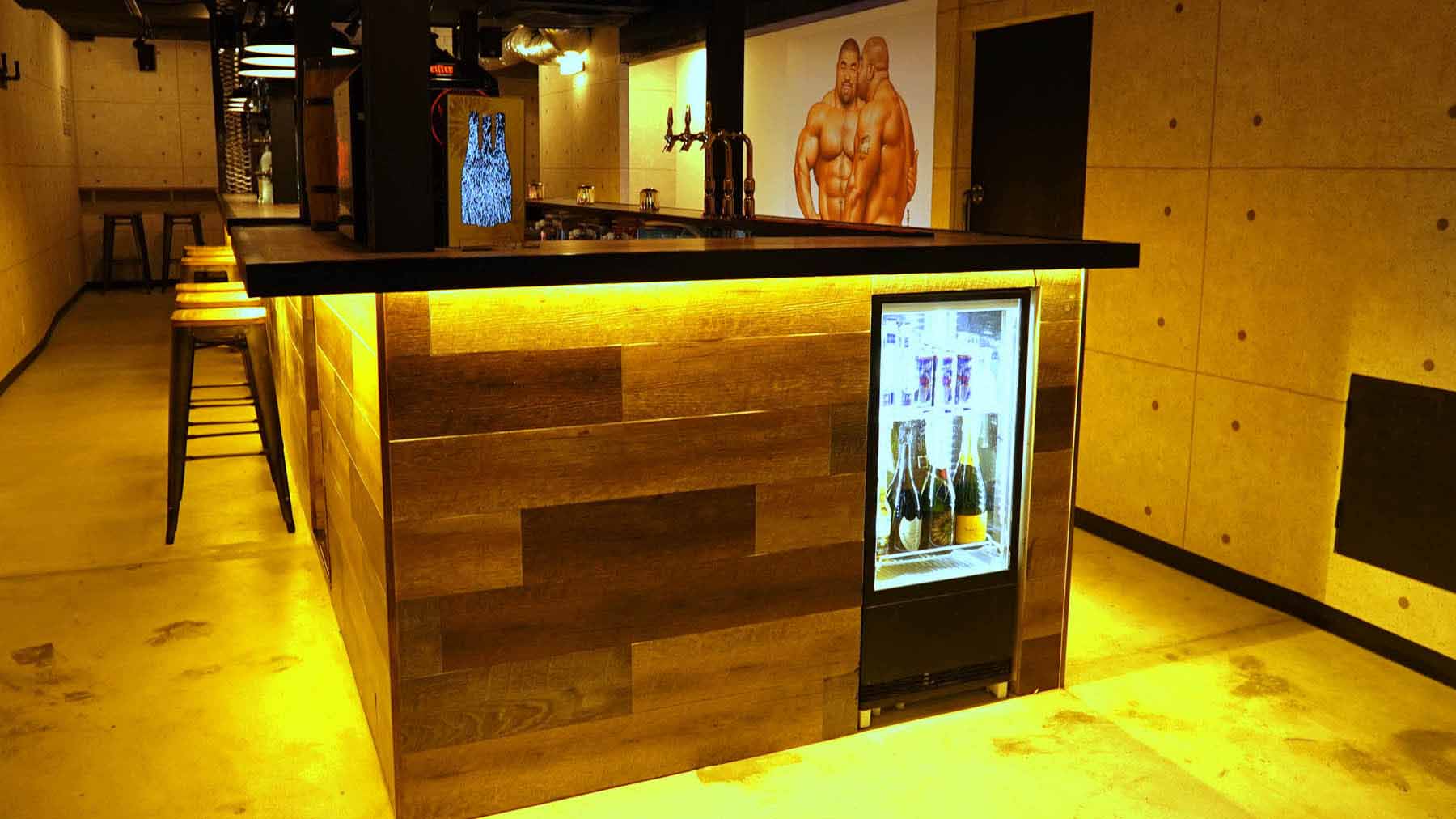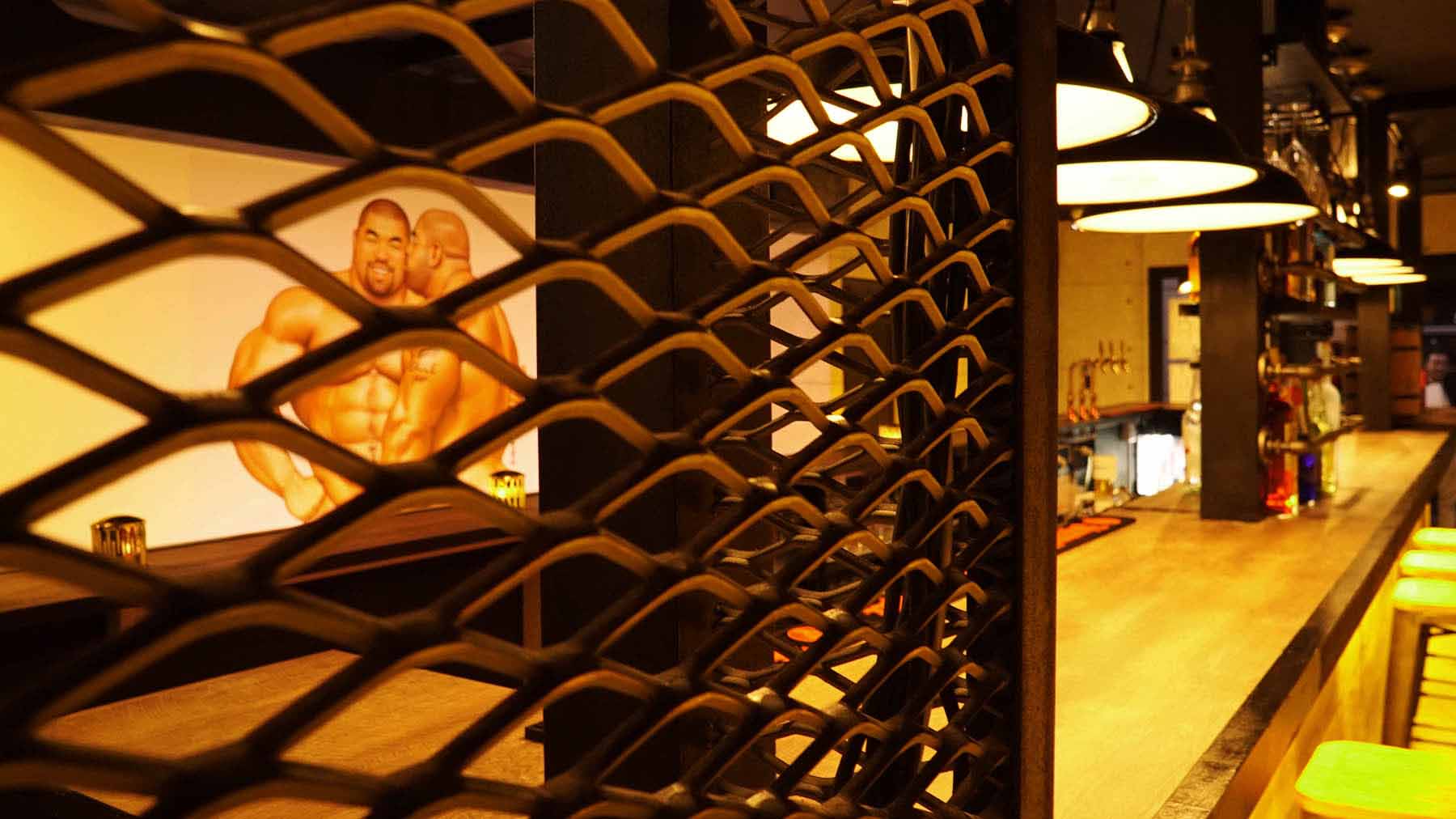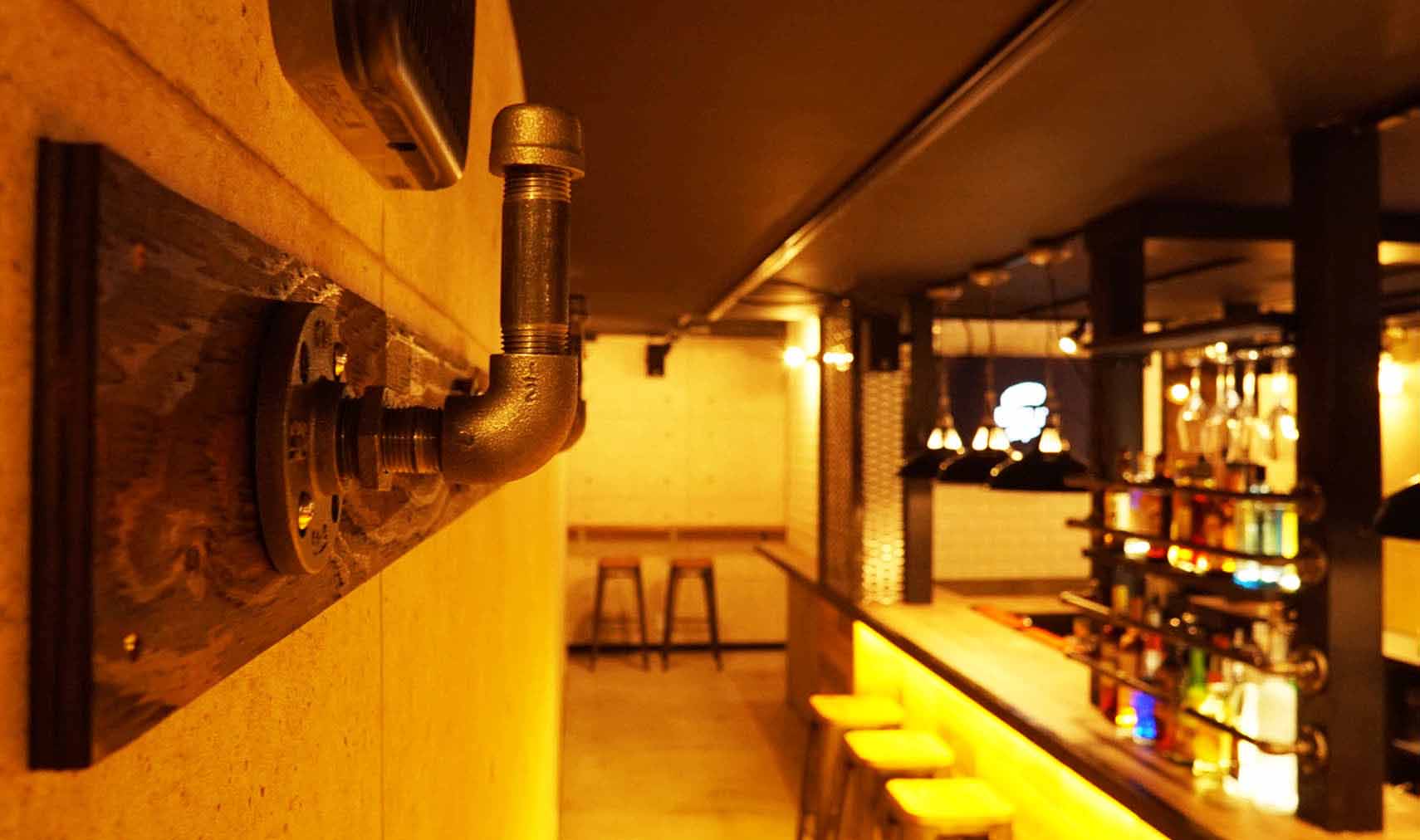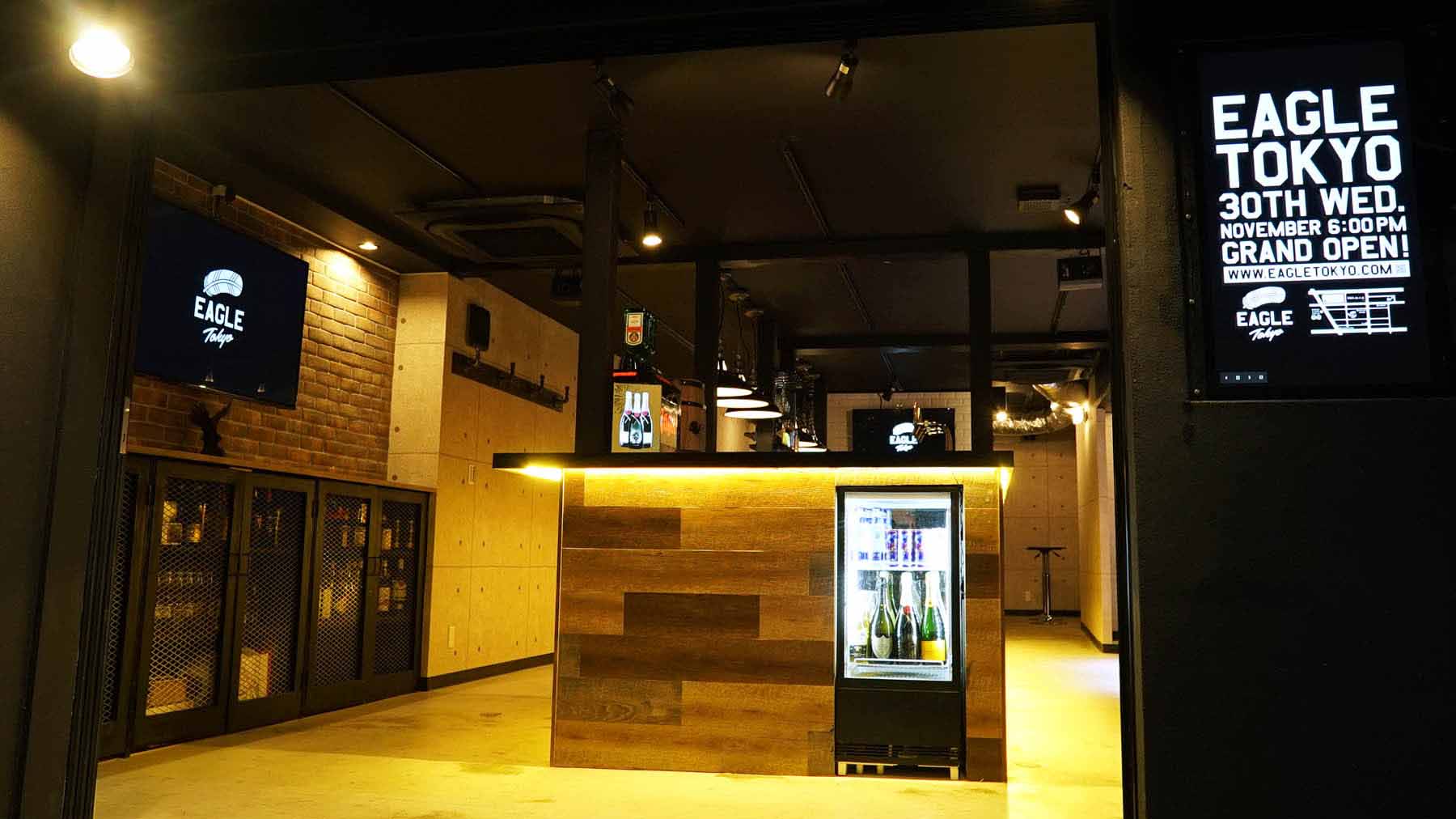 LOCATION
EAGLE Tokyo is situated in the Shinjuku ward of central Tokyo. Access from Shinjuku station, go to the East exit. Access from Shinjuku San-chome station, go to Exit C8.
To our other lounge "Leo LOUNGE TOKYO" is 3min away from EAGLE Tokyo.

东京Eagle位于新宿二丁目,可从新宿站东出口步行8分钟或新宿三丁目C8出口步行2分钟。
同一公司的另一间酒吧Leo LOUNGE与东京Eagle仅有三分钟的步行路程。

EAGLE Tokyoは新宿三丁目駅C8出口から2分、AiSOTOPE LOUNGE裏にあります。EAGLE Tokyo兄弟店Leo LOUNGE TOKYOはリンクからどうぞ!

Address/住所
Shinjuku2-12-3, Shinjuku-ku, Tokyo, 160-0022
〒160-0022 東京都新宿区新宿2-12-3